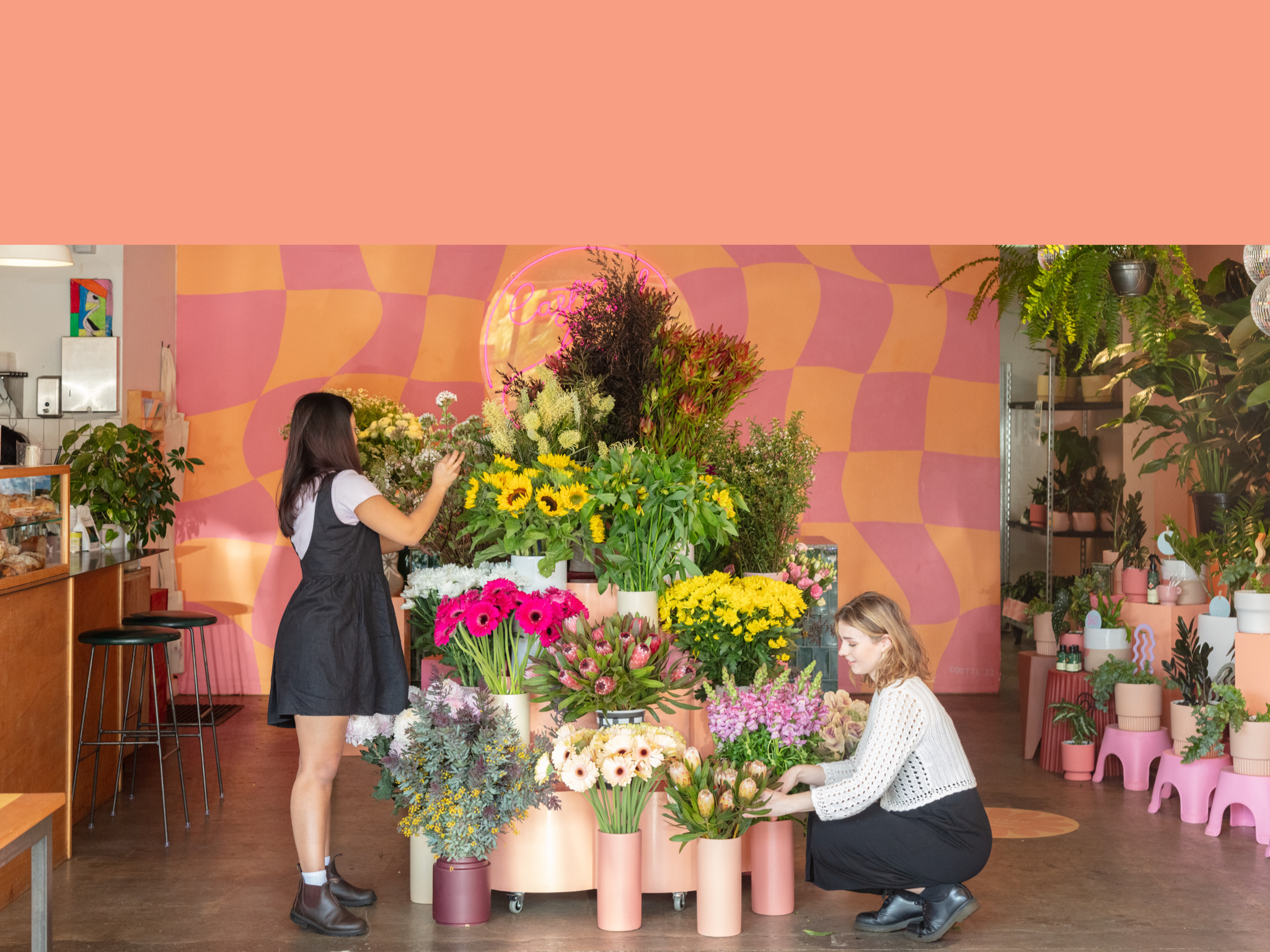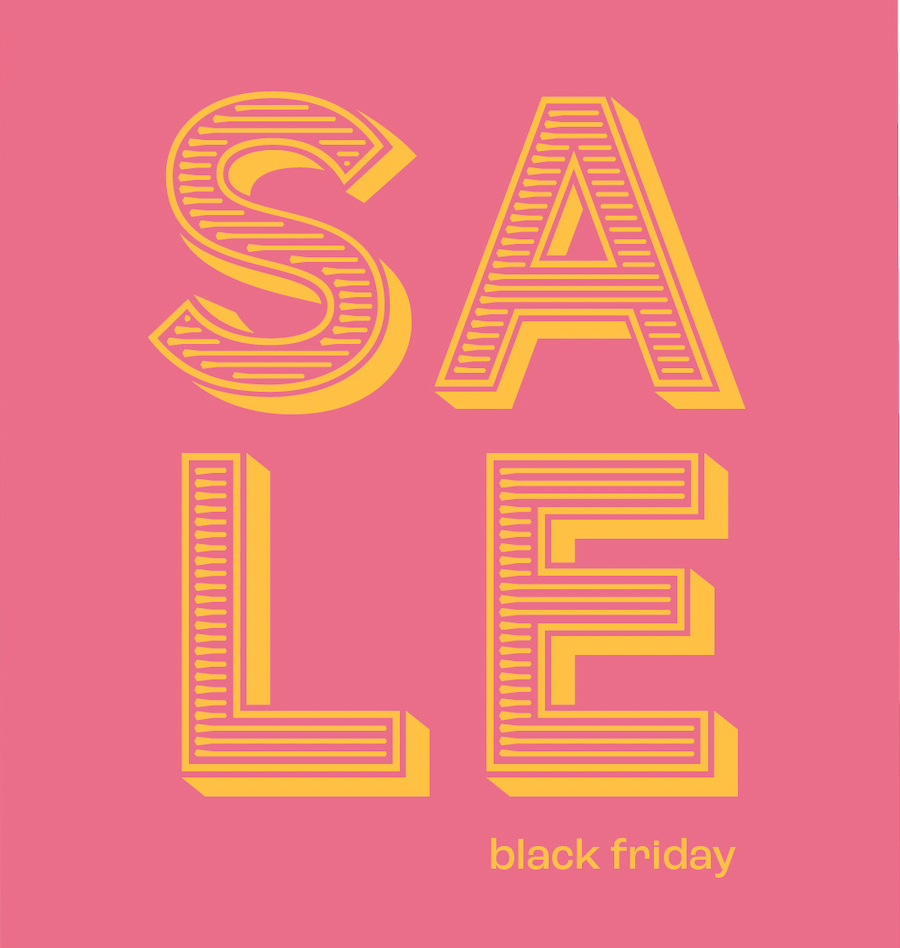 Flower Delivery Adelaide
Experience the seamless and reliable flower delivery service with East End Flower Market. Our dedicated team ensures that your flowers reach their destination promptly, seven days a week.
With our same day delivery guarantee, place your order before 12pm and delight your loved ones in Adelaide and surrounding suburbs. Embrace the joy of gifting fresh blooms that effortlessly convey your sentiments, bridging distances and spreading happiness.
Trust East End Flower Market for a hassle-free and efficient flower delivery experience.
Click here to see if EEFM delivers to you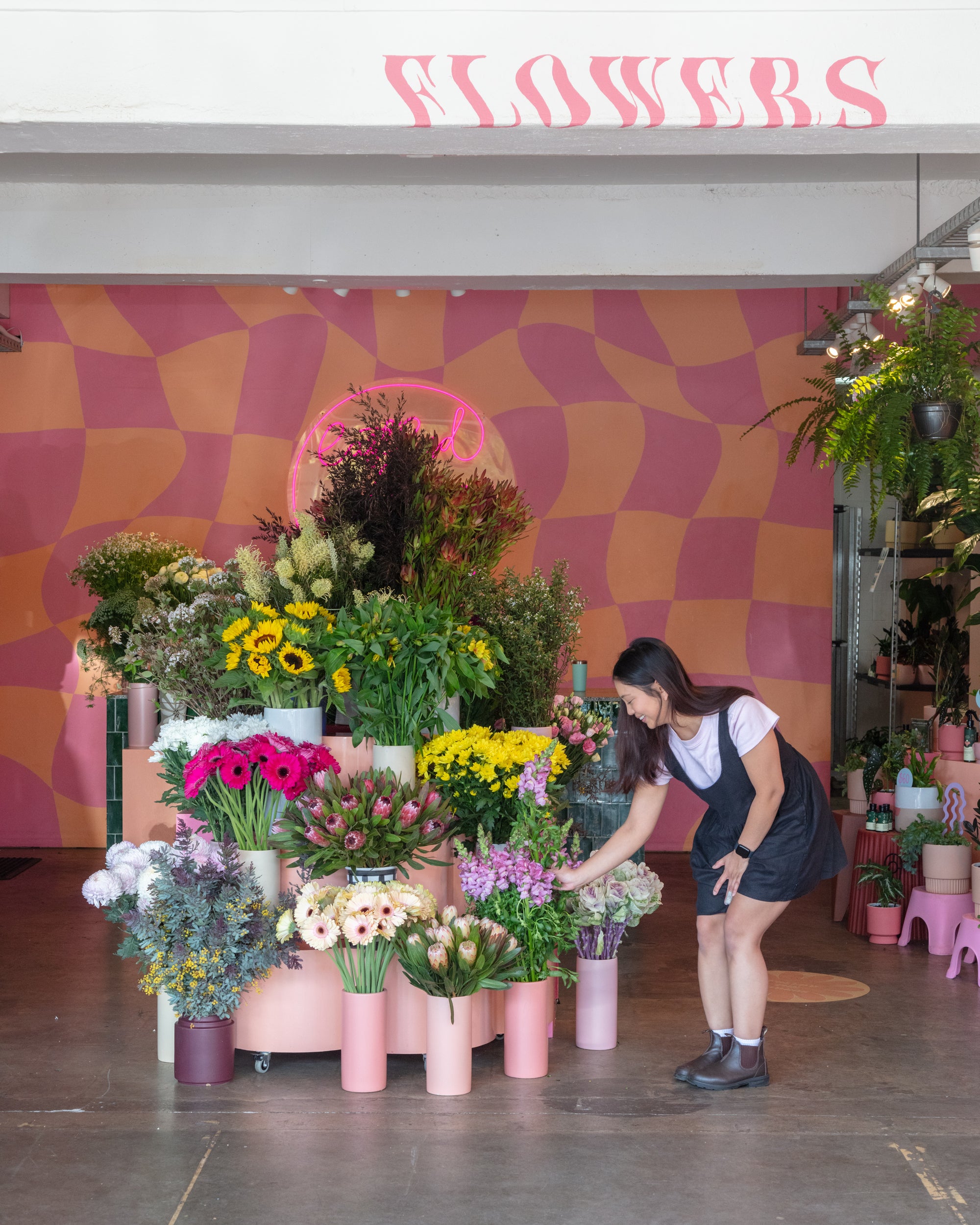 Same day delivery

For orders placed before 12pm

Weddings and Events

Flowers as unique as you and your significant other

Supporting Local Growers

Balhannah, Two Wells, Lyndoch, Lobethal, Robe, Aldinga, Mylor,

Shop online 24/7

Delivery and pick up options available online
EEFM EVENTS AND WEDDINGS:
Elevate your special occasions with the distinctive touch of East End Flower Market! With a commitment to using seasonal and fresh florals, we ensure that your event blossoms with natural beauty. To kickstart the process, simply head to our survey and provide us with an outline of your event. Share as much or as little information as you like, and leave the rest to our talented florists. Anticipate something truly exceptional and unique as we dream up the perfect floral arrangements for your next event. We can't wait to bring your vision to life!
Tell us about your upcoming event here
Check out EEFM's Wedding Archives Here
Jorgia at EEFM created stunning arrangements for our wedding. She was incredibly helpful in the lead up - taking the time to speak with us on a spontaneous visit to the shop - and took all of our ideas on board, including a flower wand for my flower girl. She incorporated our colour scheme masterfully and chose a beautiful assortment of flowers. Everything was delivered on time (with the men's buttonholes delivered to one location and the girl's bouquets to another) and stayed fresh all day. Thank you for helping to make our wedding perfect!
We chose East End Flower Market to do the flowers for our wedding and are SO pleased that we did. When we started we only had vague ideas about what we wanted and Jorgia really helped us hone in on a colour palette. She was really fantastic to work with in every aspect, very flexible and creative, and the final product was even better than we could have hoped for. Highly recommended.
I worked with East End for my wedding in April and I had an amazing and stress free experience. They really went above and beyond for the big day, even took a last minute bouquet request and knocked it out of the park. I highly recommend for any occasion. Friendly service, professional and just all round great. Thank you :)
I placed an order 2 weeks ago for delivery from the US to my friend. Even though there were a lot of challenges from the recipients end, the team at East End Flowers handled everything extremely professionally. Absolutely love their dedication to their customers. I highly recommend them.
Jorgia and the team and EEFM created the most beautiful flowers for our recent wedding. Jorgia went above and beyond researching flowers that would be suitable for us to use that would be hayfever and cat friendly so we could enjoy them at home after the big day. Highly recommend!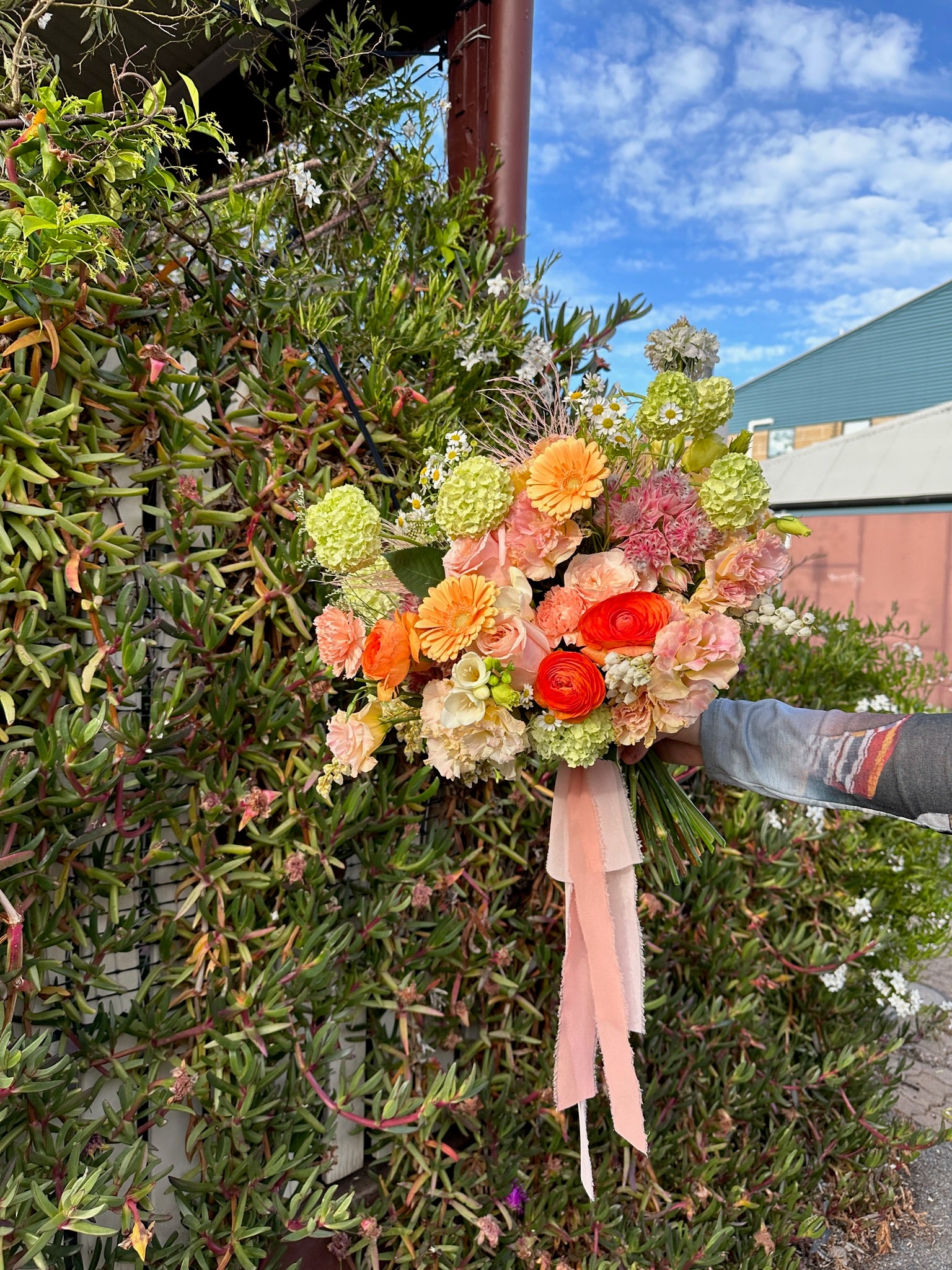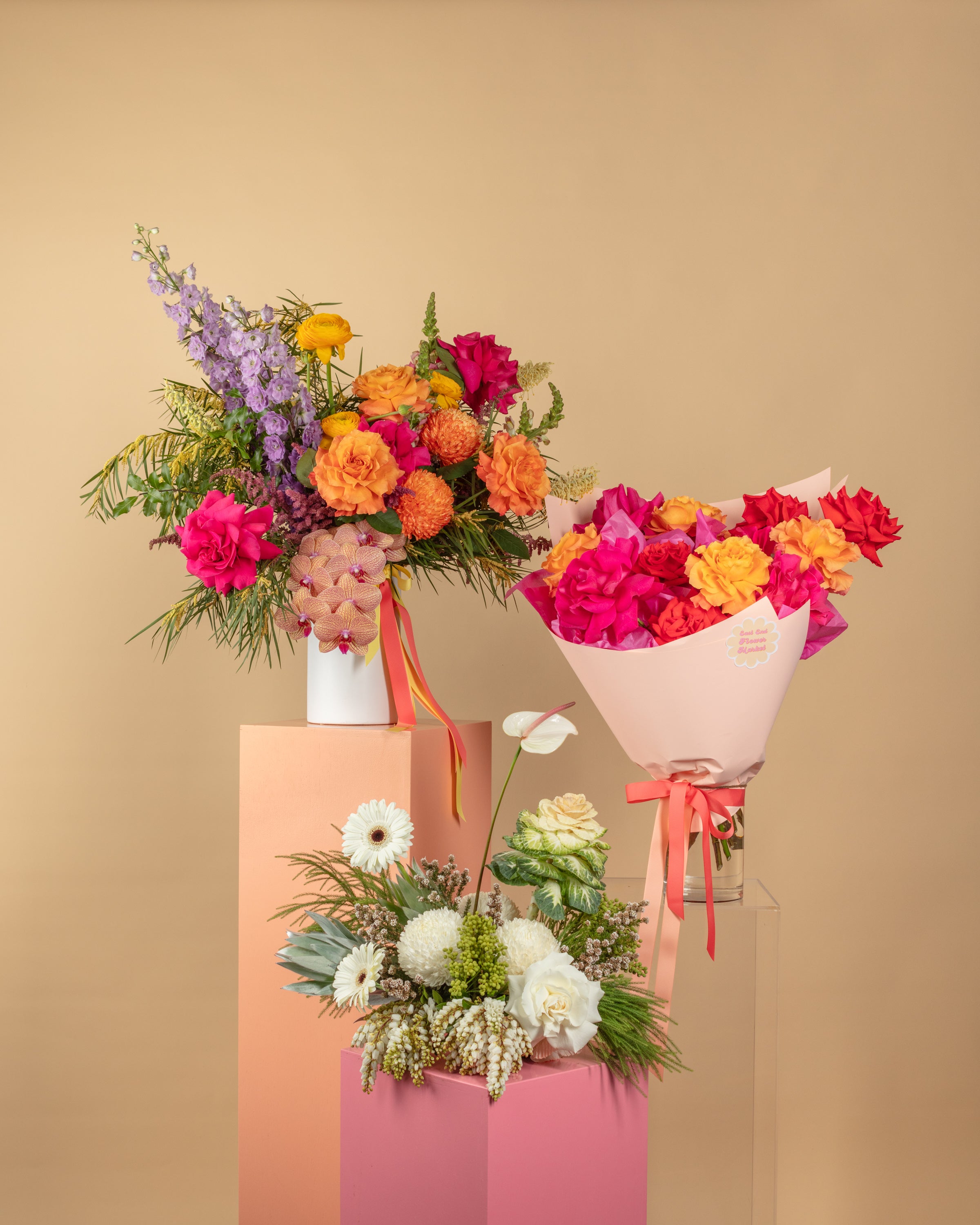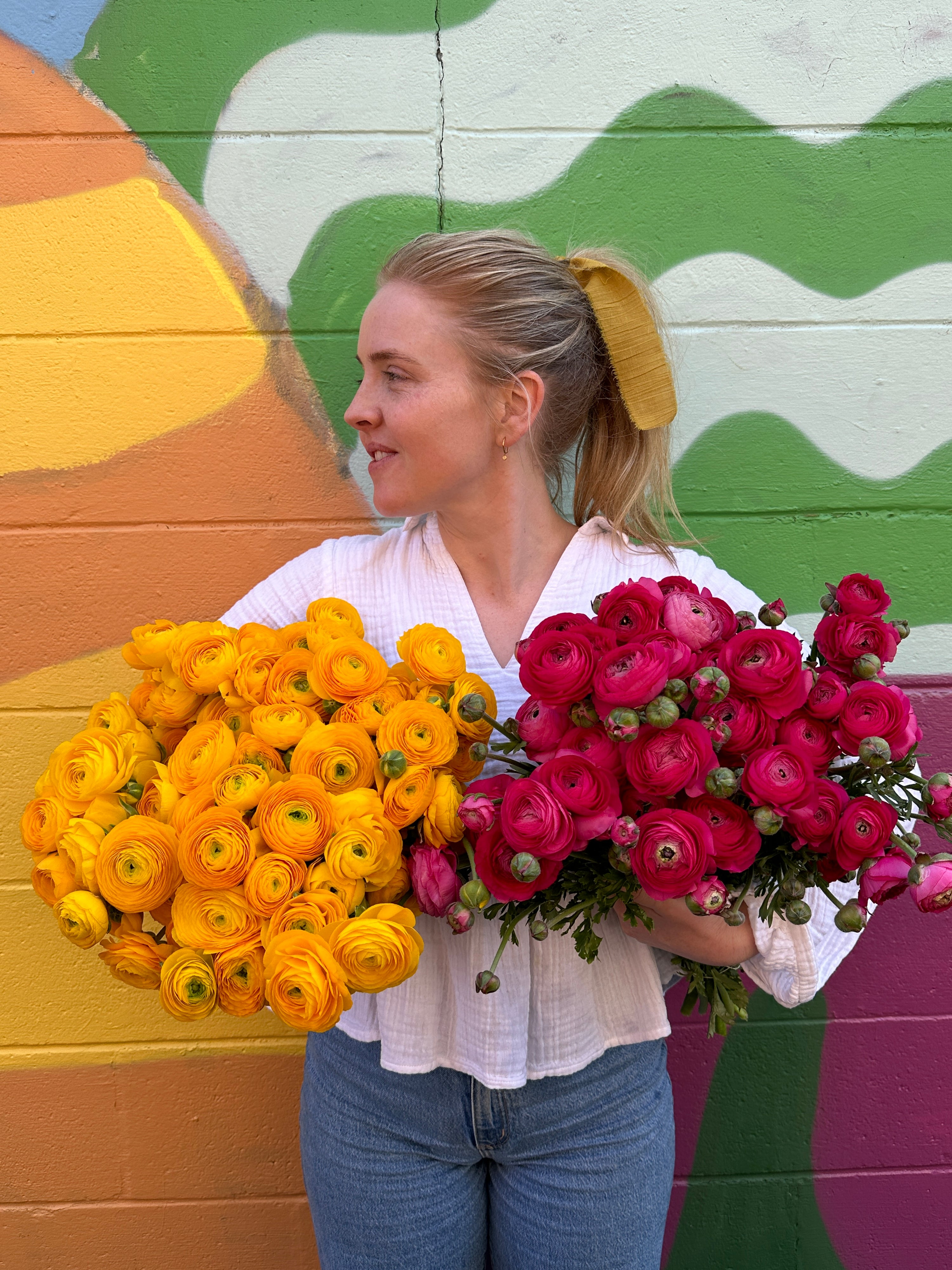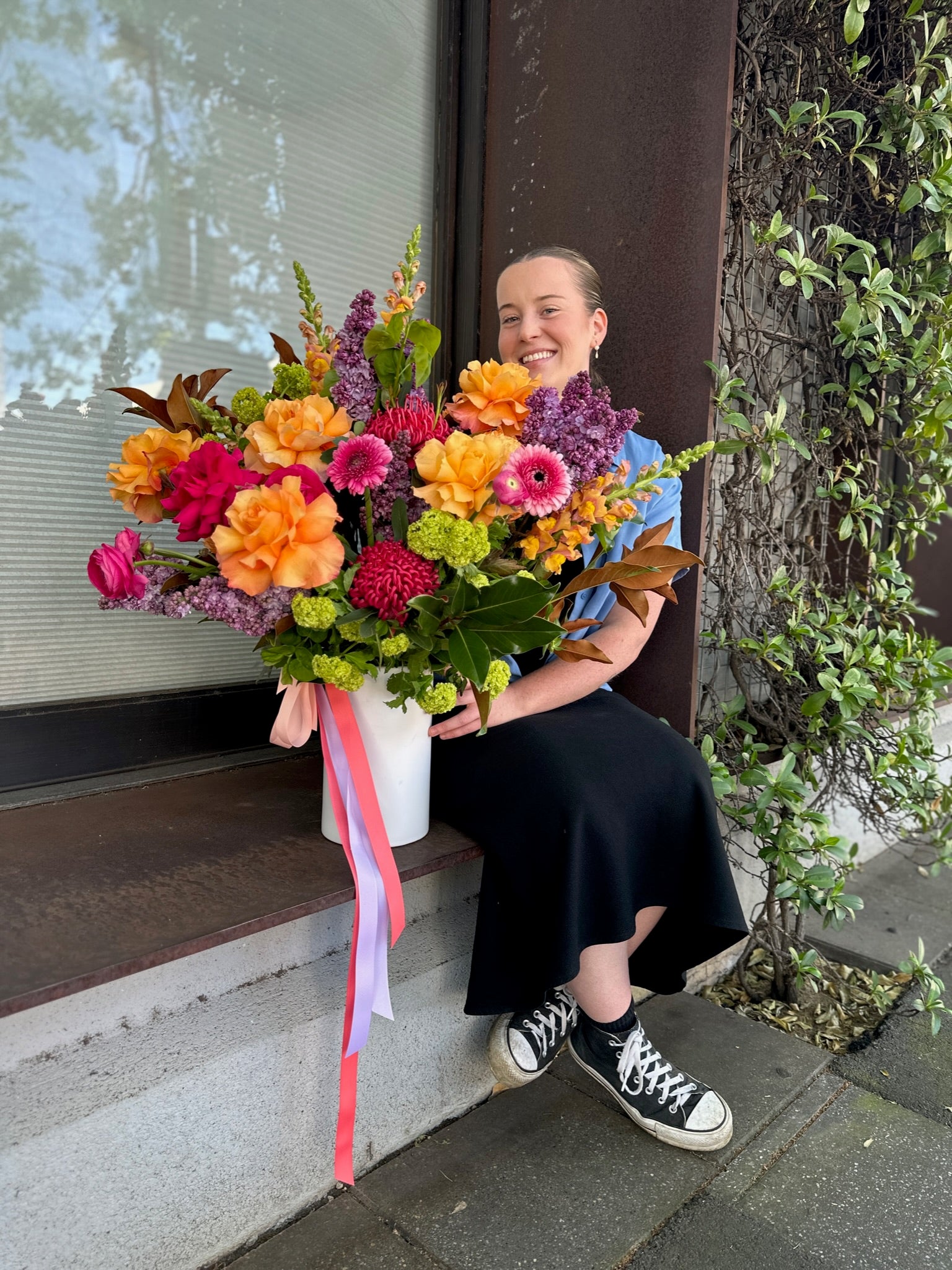 Need Flower Advice?
General Enquiries hello@eastendflowermarket.com.au
Weding and Event Enquiries events@eastendflowermarket.com.au
Call Us (08) 8225 6477
 

What is the best way to contact you?

Our email address is hello@eastendflowermarket.com.au

Our direct phone number is 08 82256477

If you have any further queries please always feel free to contact us!

Where is East End Flower Market located? 

83 Halifax St, Adelaide 5000

When is East End Flower Market open?

Shop

Monday to Friday 7am-6pm

Saturday 8am-4pm

Sunday 9am- 3pm

 

Our website is open 24/7

 

What is the deadline for same day delivery?

Orders must be placed before 12pm (AEST) for us to guarantee same day delivery.

 

What are the delivery fees?

The delivery fee is calculated during the checkout process and is calculated by suburb.

  What areas do you deliver to?

East End Flower Market deliver in the Adelaide CBD and Metropolitan area, please see our delivery page to see if your suburb qualifies.

 

Can you guarantee a specific time for delivery?

East End Flower Market cannot guarantee specific time jobs. We will make every attempt to honour your delivery request. All deliveries going to a business address will be delivered by close of business.

 

What happens if my Adelaide flower delivery cannot be delivered?

Each delivery is different to the next. During the ordering process, we ask for a sender and recipient mobile number, as we cannot guarantee that the recipient will pick up their mobile, we ask you to have your phone on stand by just incase a delivery issue comes up and extra information is needed.

99% of the time, all delivery issues are fixed within 5 minutes of the issue occurring. We are more than happy to arrange a new delivery (With a new delivery fee), a pick up or to discuss an alternate place to leave the order at the recipients location.

All delivery issues are easily fixed when staff, courier and senders work together promptly! If you have any issues or worries about a delivery, please don't hesitate to call us on 8225 6477 to discuss.

 

Leave Unattended question on my delivery?

When the courier arrives to the delivery location and the recipient is not home, the courier will then make an executive decision to leave the flowers in a safe space.

The courier will place the flowers in a container of water and leave next to the front door in a non-visible area from the street.

The courier will communicate via text to the sender how the flowers have been delivered. 

By selecting yes to this question at the check out you are accepting our terms and conditions. 

 

Does East End Flower Market have a wedding service?

Get in touch with our amazing Events team

here

. We cannot wait to dream you up something incredible! 

 

Have more questions? Check out a blog we wrote that explains it all here

What currency are the prices displayed in?

All prices on our website are displayed in Australian Dollars ($AUD)

 
Use this section to answer a question, provide product information, or talk about your brand.

 

Substitution Policy

We pride ourselves on delivering the highest quality products at the best value for our customers. We specialise in long lasting blooms, fusing the contemporary with our fresh and unique style. 

Due to seasonal fluctuations, certain flowers may not be available and substitutions made as a result. 

We work in colour tones, utilizing organic, long-lasting produce that showcases the local beauty and colour of the Adelaide Hills.    

Our florists create unique arrangements made to order, ready for any occasion

Images found on this site are used as guides only and may not be exactly the same as the final product.

East End Flower Market reserves the right to make fair and reasonable substitutions according to the practical availability of specific flower types and colours.

Every effort will be made to create an arrangement of the shape, size and colour and using any flower varieties specified, according to the order description. East End Flower Market reserves the right to make fair and reasonable substitutions according to the practical availability of specific flower types and colours.

In the case where a specific flower type or colour is unavailable within the given time frame of delivery, substitutions may be made within the arrangement to achieve the same overall shape, style and colour effect and to ensure that the order is delivered on time.

COVID-19 Update

As you are aware Australia's borders have been shut to help prevent the spread of Covid-19. 

Due to this we are unable at this time to import some flowers. 

We are currently sourcing flowers locally and interstate which means our flower variety will be a little smaller at this time. 

 Our experienced florists are ensuring each bouquet has beautiful flower variety and colour as per usual. If you would like a particular flower in your bouquet just give us a call and we can chat about what is available.

 Unfortunately the change of stock is out of our control but are using it as a positive to be able to support local growers.

If you would like to learn more, please don't hesitate to either email us at hello@eastendflowermarket.com.au  give us a call on 82256477  we would love to hear from you. 

If you would like to read more about the Pandemics Impacts on the floristry industry, we have a blog all about it here!  

Customer Satisfaction

 At EEFM,  we go to great lengths to ensure that our customers receive the best quality products and value for their money. We truly care about our customers and are committed to providing the highest level of service.

Although we conduct thorough quality control on our products, we are dealing with organic products and on rare occasions this product may not meet expectations.

In these instances, we will do right by our customers and rectify legitimate queries regarding products which fall beneath our high standards. 

In order to do so consistently, we require that a photo of the product be taken and sent to our email address hello@eastendflowermarket.com.au within 48 hours of the order being delivered. 

This is extremely important as we take each issue very seriously and pass on the feedback to our suppliers, growers and talented florists. 

You can also give us a call at 08 8225 6477, however, without a photo within 48 hours, we are unable to provide our full range of solutions to rectify the issue.

We thank you for your understanding and always appreciate feedback. 
Use this section to answer a question, provide product information, or talk about your brand.

Click here to create flower magic with EEFM! 

Check Delivery Availability
Visit Us!
83 Halifax St,
Adelaide
5000
Store Hours
Monday - Friday
7am - 6pm
Saturday
8am-4pm
Sunday
9am-3pm
08 8225 6477
Get directions
Choosing a selection results in a full page refresh.